this originally ran in April & May as part of my "Decoding Skorman" series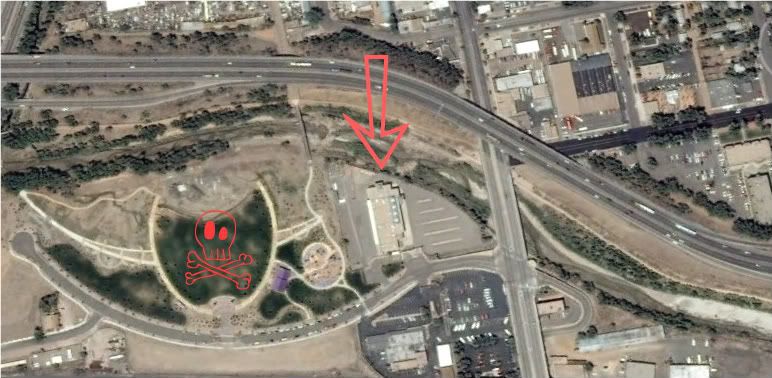 USOC @ A the B


Olympic plan for park gains speed
Majority of City Council supports theme as tourist draw
Publication:
The Gazette
Publish date:
November 16, 2003
Author:
ED SEALOVER
Colorado Springs Mayor Lionel Rivera's plan to turn Confluence Park from an area for people to gather and relax into an Olympic tourist attraction has gained support from a majority of the City Council.
All that is stopping the council from ordering city employees to alter longtime plans is a decision from the U.S. Olympic Committee on whether it will permit the move.
After speaking recently to Jim Scherr, the
USOC
's chief of sport performance, Rivera said he is optimistic the committee will lend its name to the park.
Efforts to reach Scherr for comment were unsuccessful.
If the change happens, nothing will be taken out of plans for the 30-acre park in the southwest area of downtown that is seen as an anchor to revitalization. A giant fountain and performance oval still will be put in place. A kayak run remains in the plans for phase two of construction.
Under Rivera's proposal, however, the city will add a Wall of Fame on which Olympic gold medalists are honored beside the main sidewalk or a Walk of Fame in which prints of hands, feet and skates will go into the walking path.
Other council members jumped on the mayor's bandwagon because they think the theme will bring more people to the park and might help get sponsors for the proposed $30 million second phase.
"I can't imagine anyone looking at a travel brochure for Colorado Springs and seeing the name 'Confluence Park' and saying, 'Hot diggity, I've got to go there,'" Councilwoman Margaret Radford said.
"The Olympics here have a huge presence. I think the park being named after something so identifiable is a real plus for Colorado Springs and frankly for the Olympics as well." Former Mayor Mary Lou Makepeace conceived the park idea.
Makepeace wanted to create an area where all city residents could congregate. Its centerpiece is planned to be a 50-foot-tall fountain near a tiered grass area that can host concerts and other events.
Although residents think the city is spending too much for the park and too little on fixing roads, about half of the $28 million for its first phase was approved in a 1999 bond issue. Most of the rest has come from public or private grants.
Plans for the park, scheduled to open next summer, remained largely unchanged for four years.
Then Rivera brought up the Olympic-theme idea last month with the Urban Renewal Authority, which is overseeing southwest downtown revitalization.
The mayor then spoke to council members individually about his proposal.
As of early this month, council members said they have offered him overwhelming - if not unanimous - support.
Even Vice Mayor Richard
Skorman
, one of the park's biggest backers, said the changes appeal to him because they could garner national attention.
Skorman
said he hopes Olympic sponsors will appreciate the idea and help pay for the kayak run and other phasetwo additions.
"It will give more of a reason for people to go down there,"
Skorman
said. "It will not only be a place for people to recreate and see the views, it will be a place for people to come and learn."
Looking in from the outside is Makepeace, who nurtured the park from an idea to an area on which ground was broken in January.
Although she doesn't want to be seen as a complainer, she questioned why the council would push an Olympic theme over an original park when a facility two miles away is dedicated to the games.
"I think that's great, but why don't they have that at the Olympic Training Center?" Makepeace asked of the proposed Wall of Fame.
"An awful lot of people put in an awful lot of time on the (original) plan. . . . I just don't like things that short-circuit citizen processes."
Rivera said he expected to hear from Scherr within a week or so.
The Olympic committee must consent to the plan because any use of the Olympic logo or name is illegal without its permission.
If the committee gives its approval, there is only one debate left: whether to rename the area Olympic Park or America the Beautiful Park, after the poem Katharine Lee Bates wrote, inspired by a trip to the summit of Pikes Peak.
Council members are unanimous in their desire for a name to replace the one denoting the location of the park at the confluence of Fountain and Monument creeks.
"I've truthfully never been happy with the term 'Confluence Park' or the identity of Confluence Park. There's no identity there," Radford said. "Let's celebrate where two extremely minor bodies of water merge? Oooh!"